Luetus® is an app created by the Finnish Federation of the Visually Impaired, which offers a range of services to support people with visual impairments. In Finland alone, there are 55 000 visually impaired people, 73 % with partial impairment and 22 % completely blind. The federation, or Näkövammaisten liitto, as it's called in Finnish has offered the Luetus service for over 30 years, and today Luetus® is a registered trademark.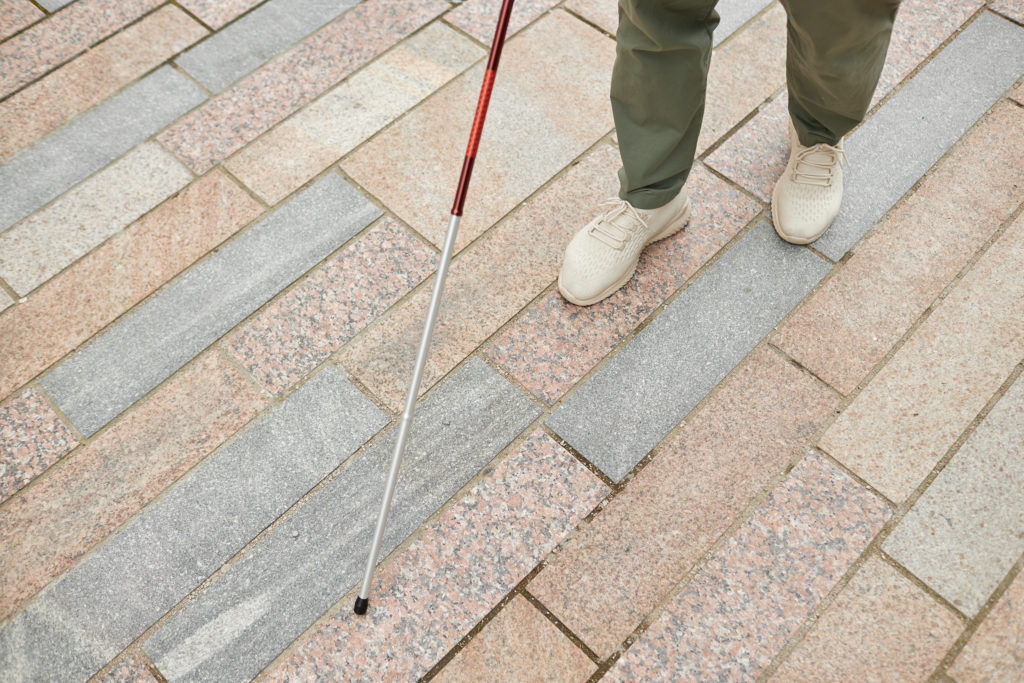 The app is designed to allow visually impaired users to listen to articles, newspapers, magazines, ebooks, and more, using the speech capabilities of their phones. The app is subscription-based, and users can obtain access from the federation.
Initially available on Android and iOS, the first version of the app was not entirely satisfactory. The federation was interested in Flutter, which enables faster cross-platform development, but had some concerns about the technology's capabilities in text-to-speech delivery. They reached out to Rebel App Studio, which created a Proof of Concept and eventually developed a new version of the app using Flutter.
Special traits of developing an app for the visually impaired
Developing an app for the visually impaired presents some unique challenges. The app must be intuitive and easy to use for all users, including those who are blind, partially sighted, and fully sighted. Many of the federation's representatives are visually impaired, which made for example reviews and validation of  design a bit challenging. The designer had to verbally explain everything that was showcased to pitch the design.
Rebel App Studio's developers and designers were intrigued by the project's special requirements. They collaborated with the federation to create an app that could provide up-to-date information from a range of sources in a unified, easily accessible package. The team's efforts paid off, and Luetus® is now helping to make the world a bit more accessible for visually impaired users.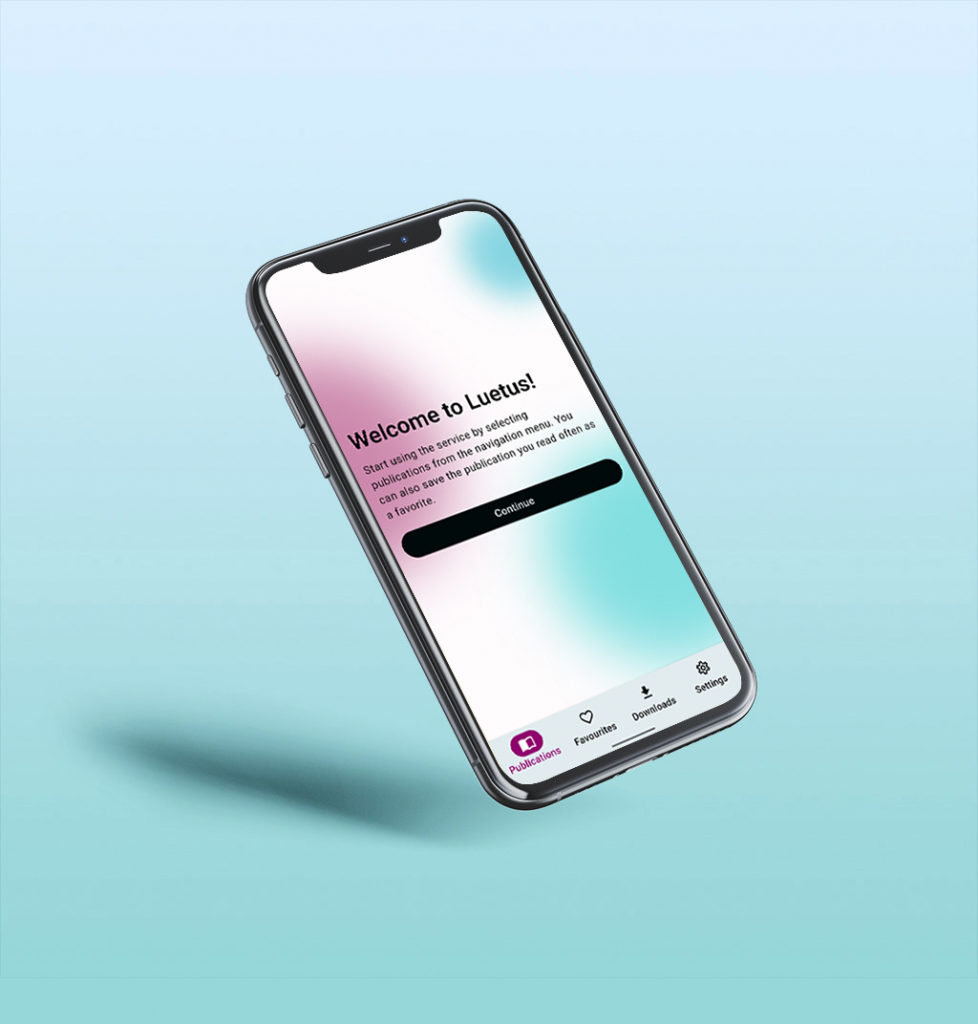 An app that promotes equality
According to the end-users, Luetus® has a significant advantage in promoting equality by providing the freedom to access identical content as non-impaired individuals. This allows users to enjoy content independently, without requiring any assistance from their friends or family.
Sami Mustonen, Software Manager for the Finnish Federation of the Visually Impaired, summarizes the collaboration with Rebel App Studio was efficient and the team was proactive in responding to their wishes.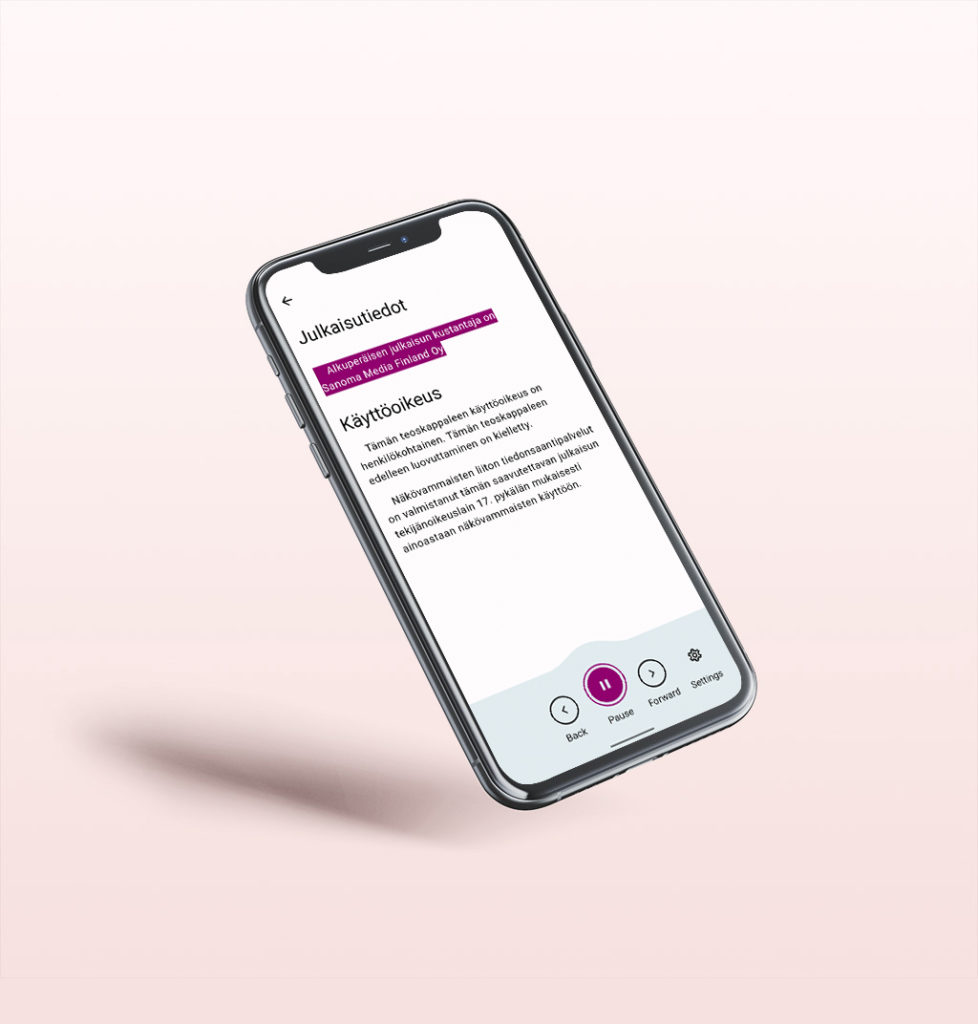 "Project management was a pleasure and it was nice to see that e.g. all version updates were instantly accessible to us without delay. We look forward to further collaboration in the future."
Did you know?
Rebel App Studio published the accessibility_tools for Flutter in December 2022, which helped ensure that Luetus was accessible from day one. The package helped the team discover all relevant accessibility issues in the app.